About us
Pronova AB is located in Halmstad on the west coast of Sweden. This is where we develop, manufacture and sell the Pronova Packaging Systems - for many more known as the Joker® system. It's a complete system of bagging machines and bags.
With a standard range of bagging machines and in close cooperation with our customers we come up with qualified bagging solutions.
Read our presentation folder online here!
Locally
All Joker® bagging machines are developed and manufactured at Pronova in Halmstad. The Joker® bags were initially made by licensees but since the late 90's we make the bags ourselves for the Scandinavian market.
Globally
We have licensee and distributor agreements with bag manufacturers in England, France and Germany that together with us sell bags and machines for these markets as well as in Austria, Belgium, Ireland, Italy, Spain and Switzerland. We also have distributors in Australia, Canada, Denmark, Faroe Islands, Finland, Greenland, Iceland and New Zealand.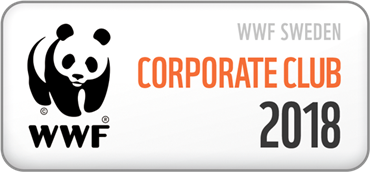 We support WWF
As a member of WWF's corporate club we support WWF's mission to stop the degradation of the planet's natural environment.