Piping bags and other shaped bags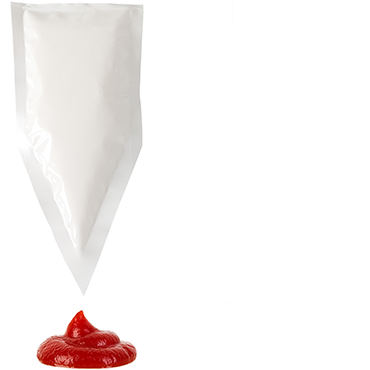 Piping bag
We can make shaped bags, such as piping bags and rounded bags.
Options that may be on the bags are:
Zipper for reclosure
Handle
Eurohole for hanging
Laser perforation
Tear groove for perforation
Print up to 8 colours.
Piping bags are perfect for sticky products that need to be dispensed in moderation or used for decoration.
Examples of products used in piping bags: mayonnaise, sauce, icing etc.