Stand-up bags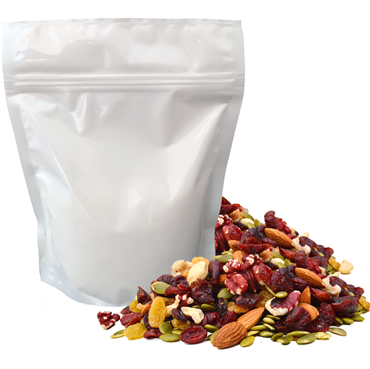 Stand-up bag
A stand-up bag or doypack is a nice-looking and practical choice of packaging for various food and other products that you want to place standing on a store shelf.
It can be made in different combinations of materials (laminates) with e.g. barriers that keep the product fresh and prevent air and moisture from entering or leaving the package.
Examples of products to pack in these bags are: muesli, natural sweets, dried fruits, nuts, dog snacks and dog sweets.