Milestones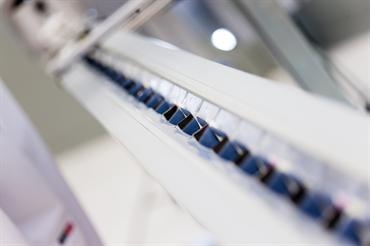 1975 - Pronova AB is founded as a design- and development company for specialized machines.
1980 - The Joker® packaging system with bagging machines and linked bags is invented, patented and becomes the company's main business. Machines are developed, manufactured and sold by Pronova. Bags are sold by licensees in Sweden, Denmark, Finland and England.
1998 - The Sesam system, a development of the Joker® system is invented and patented. The system enables more bags open at a time for filling simultanuously and the bags are completely opened up along the length of the opening rails.
A plastic factory is built on Pronova's grounds in Halmstad and Pronova starts to make the bags for the Scandinavian market.
2011 - Pronova launches Joker® Line, a completely new way to produce linked bags that significantly lowers the amount of waste while packaging and optimizes the production of bags. With this, Pronova broadens the material range and can make bags from any plastic material as long as one surface is sealable.
2014 - Pronova builds a new print hall and invests in a new 8-colour printings press.
2015 - Pronova's plastic factory is certified according to the ISO 22000 standard.
2018 - Pronova installs a new bag converting line for production of laminated bags.